aktualności karmelu
Świat
wróć
24th Portugal OCDS meeting
8 czerwca, 2017
Fátima, 28th to 30th April 2017
Secular Carmel vocational discernment
In Fatima's Domus Carmeli was celebrated the twenty-fourth annual national meeting of the Portuguese OCDS with some 80 to 90 taking part from the various communities in Portugal, including the Isle of Madeira. Present was Fr Alzinar Debastiani, Fr General's Delegate for the Secular Carmelite Order and Affiliated Institutes.
Some 16 communities exist in the Province, with around 600 members, the majority of whom reside in Madeira (400 members).
Among the more important conclusions of the congress we can point out the following: that the laity have a greater role in the fraternities and in coming meetings; that the fraternities deepen in the theology of the laity as set out in the second Vatican Council and has been developed since; that there is a greater turnover in the positions of the different communities; that the communities of Madeira be updated and renewed in accordance with the provisions of the present Constitutions of the Secular Order. To achieve this aim, Fr Alpoim Alves was appointed specific delegate for the region to help Fr Joaquim Teixeira, the Provincial Delegate, in his duties.
In addition to discussions, there was time to meet the friars and the sisters of the Fatima monastery. All those taking part made a pilgrimage along the Hungarian Via Sacra, assisted by Marian texts and from the writings of the saints of Carmel. During these days, 3 members of the Paço d'Arco community in Lisbon made their temporary promises, as well as 4 lay people from the Fatima community taking part in the ceremony for entering the novitiate.
The closing Eucharist, which took place in the chapel of the monastery of the Carmelite nuns, was a beautiful experience of communion between the three branches of the Discalced Carmelite Order. The chapel is dedicated to Jacinta and Francisco, the young shepherds of Fatima, who were proclaimed saints by Pope Francis on the 13th of May this year, the day which marked the centenary of the apparitions.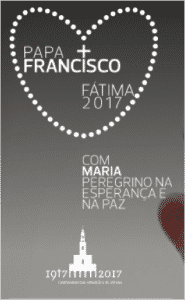 ---